Roper Rhodes "Signatures" Illuminated Canopy Mirror With Shelves, Walnut SGM7AW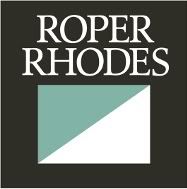 Roper Rhodes "Signatures" SGM7AW 
Wall Mounted Canopy Mirror.
 
These Units Are Now an End of Line Product From Roper Rhodes.
For a Limited Time Only, We Can Offer These at a Massive Discount. 
Signatures  Mirror With Electric Canopy, Shelves & Lights. 
Integrated Toothbrush / Shaver Socket.
The Signatures  Range is at Home in Either a Modern or More Traditional Bathroom 
Canopy - Features Overhanging Light Canopy, For General
Bathroom Illumination, Or Specific Shaving / Make-Up Light.
Operated by No-Touch Infra-Red on/off Switch.
Integrated Toothbrush / Shaver Charing Socket.
Ideal for Charging Your Bathroom Electricals, Safely.
Three Integrated Shelves on Side Perfect For
Bathroom Essential or Ornaments.
Unit Is Pre Assembled Only Requires Some Finishing & Installation.
Dimensions:

101cm Height
17cm Depth
74cm Width.