Roper Rhodes (R2) "Auxiliary" 2-Door Mirror Bathroom Cabinet. AM6051.TF Truffle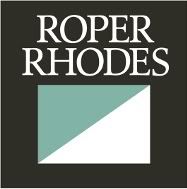 Roper Rhodes (R2) "Auxiliary" 2-Door Mirror Bathroom Cabinet.
AM6051.TF -  Truffle Finish
A truffle finish double door mirrored cabinet which is ideal for family bathrooms.

This stylish cabinet will provide useful above basin storage in your bathroom and comes complete with two coordinating internal shelves, it also has soft close hinges ensuring luxuriously quiet and controlled closure of your bathroom cabinet.

"R2" is Roper Rhodes' exclusive "Only On The High Street" range, which is not supposed to be sold online.
As one of Roper Rhode's main clearance outlets, We have special permission to clear end-of-line and discontinued R2 ranges online, at a bargain price.