*Clearance* Saxby Lighting, Complete Under-Cabinet Display LED Lighting Kits.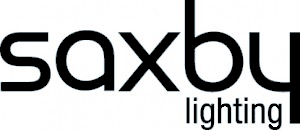 Saxby Lighting, Under-Cabinet LED Kits.
5-Year Manufacturer Warranty.

Choice of 3 Sets, Select Using The Menu Above The Buy Button.

Complete Kits Including Transformer, Plug, Cabling
And Different Connection Methods.


Saxby Chop LED.
4-Strip Complete Kit.

The Original And Most Popular, Chop Provides Subtle 
Lighting via 4 Connectible Strips.
Ultra-Low Wattage at 0.6w Per Strip, 2.4w Total,
For Minimal Energy Usage & Low Mood Lighting.
Colour Temp: 6500k
Brightness: 80 Lumens
Efficiency: 33 Lumens per Watt.


Saxby Erin LED.
3-Strip Complete Kit.

Based on the Chop System, But Featuring Brighter LED's
Available in Warm White or Cool White Light Colour,
2.5 Watt per Strip, for 7.5w Total,
For Brighter, Bolder Under-Cabinet Lighting.
Colour Temp: 3000k (warm) or 6500 (cool)
Brightness: 675 Lumens
Effeciency: 113 Lumens per Watt.