Clearance - Roper Rhodes R2 'Drive' Floor Standing Bathroom Vanity With Sink.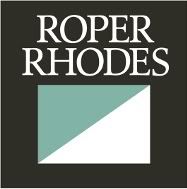 "Drive" Bathroom Vanity With Sink from Roper Rhodes.
"Drive" Bathroom Vanity Units, Wall Mounted or Floor Standing.
(wall mounted now sold out, sorry).
Including Matching "Drive" Range Sink.
(taps, wastes & traps not included)
This Full Range Has Recently Been Discontinued,
So We Can Bring You These Brand New Designer Bathroom Units
At a Fraction of Their Normal Price!
Beautiful Design and Finish.
"Truffle" Colour Finish.
Soft Close Doors.

Pre-Assembled, Requires Finishing Touches & Installation.



400mm Floor Standing Vanity With Sink

Features Soft Close Door 
Single Tap Hole
Internal shelf.
Hinged on Left of Door.

Dimensions:

Width: 40cm
Height: 86cm
Depth: 22cm