*Clearance* Roper Rhodes "Evolution" Floor Standing Bathroom Cabinet. White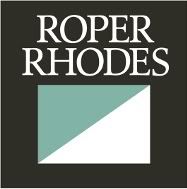 Roper Rhodes / Tavistock "Evolution" 
Floor Standing Storage Cupboards - 300mm Wide

'Evolution' by Roper Rhodes / Tavistock Bathrooms.
Now Available at End-of-Line Clearance Prices!

Select Size From Menu Above Buy Button.
Available in Counter-Size Floor Cabinet (82cm tall)
or Tall Floor Standing Cupboard (193cm tall).

Fully Assembled in Box
(Requires Finishing Touches & Installation).

Behind each and every one of our products is a Roper Rhodes designer. 
And behind each and every designer is a highly skilled team of researchers, 
developers and technical experts rigorously testing and quality checking every detail. 

Change is constant. Our in-house team quickly react to market trends, advancement in technology 
and materials enabling us to provide you with feature rich products with stylish designs, year after year. 


Specification: 
Offers substantial additional space for bathroom accessories, 
additionally it can also be a useful towel storage unit. 

Rectangular chrome handles 
Internal wooden shelves
Integrated Drawers
white finish


Dimensions:
See Diagram Images.

Shipping Times:
The Larger Cupboard Must Be Shipped With A Specialist Courier
Due To The Size (fully assembled in box)
So Delivery Takes 1-2 Weeks For The Large Unit.
Please Refer to The 'Wardrobes' Section of Our Delivery Page For Further Info.
The Smaller Cabinet Can Be Shipped At Regular Speeds.