*Clearance* Roper Rhodes "Breathe" Tall Wall Mounted Bathroom Cabinet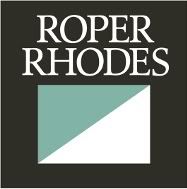 Roper Rhodes "Breathe" BRE350 
Tall Storage Cupboard - 350mm

'Breathe' by Roper Rhodes Designer Bathrooms.
Now Available at End-of-Line Clearance Prices!


Select Finish From Menu Above Buy Button.
Available in Mali (Dark) Driftwood (Light) or White.


Features a Distintictive Modern Plum (Purple) Interior,
(or a Discreet Grey Option With White Cabinet).
Flash of Interior Finish is Deliberately Visible Around Door Edges.

Fully Assembled in Box
(Requires Finishing Touches & Installation).

"Behind every one of our products is a Roper Rhodes designer. 
And behind every designer is a highly skilled team of researchers, 
developers and experts rigorously testing and checking every detail"


Information: 
The Breathe wall hung tall bathroom cupboard offers substantial 
additional space for those larger bathroom accessories and towels.
This bathroom unit features 2 soft-close doors and 2 internal wooden shelves. 
The doors can be mounted for left or right hand opening.

Specification: 
Offers substantial additional space for bathroom accessories, 
additionally it can also be a useful towel storage unit. 

Rectangular chrome handles 
Internal wooden shelves 
Soft-close doors

Dimensions:
120cm Height
35cm Width
28cm Depth


Also Available:
Matching Breathe Vanity Units
(mali & driftwood finishes only)

Search For 'Breathe' to See More.

Delivery
As These Are Large, Ready-Assembled Units, They Usually
Need to Be Shipped With Our Specialist 2-Man Couriers.
(Delivery-By-Appointment, 1 or 2 Weeks From Order)
Please Refer to The 'Wardrobes' Section of Our Delivery Page For Further Info.