Roper Rhodes "Trap 2" Standard Bathroom Sink Bottle Trap for Exposed Plumbing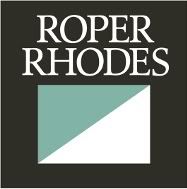 Roper Rhodes Standard Bottle Trap "Trap 2"
For Exposed Under-Sink Plumbing.
This Beautiful Finishing Touch Will Enhance Any Suitable
Sink or Vanity Unit.

Ideal For Exposed Plumbing Installations, Where The High
Quality Polished Chrome & Smooth Edges Will Accentuate
And Enhance The Look of Your Bathroom.
Can Also Be Used Hidden if Preferred.

Manufacturer Desription:
This standard basin bottle trap is ideal for use with basins where the waste is exposed.
This bottle trap will suit most basin wastes, is adjustable in height
and includes a shroud to cover where it enters the bathroom wall.

 
Specification:
Length of outlet tube: 350mm
height adjustment range: 45mm