Roper Rhodes "Star" MLE300. Designer LED Bathroom Mirror, Clarity Range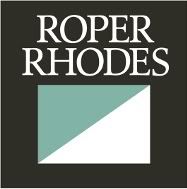 Roper Rhodes "Star" Designer Bathroom Mirror.
MLE300 - From The Clarity LED Range.
Star - MLE300
IP44 Rated for Water Resistance.
Enclosed Electrics for Safety.
Can Be Mounted Landscape or Portrait.
5mm Thick Safety Glass.
Starburst Effect LED Lighting.
Long Life LED's - Approximately 60,000 Hours.
Horizontal LED's (When Mounted as Portrait),
or Can Be Mounted Landscape.

Heated Demister Pad (45cmx40cm)
Infra Red On/Off Switch.
72 LED's - 36 Either Side in Sets of 4.


Dimensions (portrait):
73cm Height
53cm Width
4cm Depth

RRP £252.28



Heated Demister Pad.
Stops The Mirror From Fogging Up No Matter How Steamy The Bathroom Gets.
Works By Heating The Mirror to A Few Degrees Above Room Temperature,
Using a Pad Behind The Mirror, The Demisting Effect Works on an Area
Up To  20% Larger Than The Pad Itself and Takes only 3 Minutes To Heat.


No-Touch Infra Red On/Off Switch.
A Safe and Practical, As Well As Cool and Stylish Solution,
Simply Wave Your Hand Under The Sensor To Operate The Lights,
No More Finger Marks on The Mirror or Fumbling For The Cord in The Darkl.