Roper Rhodes Real Beech Solid Wood Toilet Seat. Soft Close, Top Fix, Easy Clean.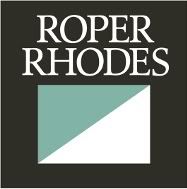 Roper Rhodes Real Solid Beech Bathroom Seats


Genuine Roper Rhodes Branded, Solid Wood, Soft-Close Seat.
Featuring The Famous Roper Rhodes Plaque Inside Lid.
(please note, image showing the plaque is on an oak seat)

High Quality Solid Wood Bathroom Seat,
100% Solid Beech Throughout - Not Veneers.

Soft Close Operation.
Adjustable No-Corrode Fittings.
Quick Release For Easy Cleaning.
Top-Fix or Bottom-Fix Installation.


For Hygeine Reasons, We Cant Accept Returns on Used Toilet Seats.
Please Check Images And Dimensions Before Ordering.