Roper Rhodes "Neutron" White Soft Close Thermoset Plastic Toilet Seat.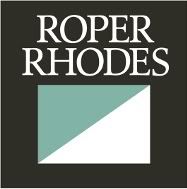 Roper Rhodes "Neutron" Bathroom Seats


Genuine Roper Rhodes Quick Release, Soft-Close Seat.

The easy to operate quick release hinges on this thermoset plastic seat are pushed, allowing the seat to lift away, leaving clear access to clean hard to reach surfaces thoroughly.

Chrome plated soft-closing hinges allow for controlled and quiet closure of the seat lid and ring.

Top fix hinge system allows easy installation; conventional fixings are also supplied.

Lifetime guarantee against seat breakage and hinge corrosion.

Fits most toilet suites.

Highly durable thermoset plastic for strength and longevity.
UV protection to prevent discolouration.
Corrosion free hinges and fixings.
Extremely hardwearing impact resistant surface.

For Hygeine Reasons, We Can't Accept Returns on Toilet Seats,
Once the Sanitary Film Has Been Removed.
Please Check Images And Dimensions Before Ordering.