Qmax 'Imagine' Range. German Made Bedroom Furniture. French Polished Walnut
Q-max German Made Bedroom Furniture.
'Imagine' Range, French Walnut & Mirror.

This is The Grade-A Spec, With Drawers (except corner robe)
Not The Grade-B Version With Fake Drawers / Fronts.
Fantastic German Made Bedroom Furniture From Q-max.
This Listing is For The 'Imagine' Range, In French Walnut Effect.
*French Walnut is New For 2017; Dark French-Polish Finish*
*Will Not Match With Qmax Walnut Decors Sold Pre-2017*
*Please Be Aware of This if Ordering Matching Items*
The 'Imagine' Range is Also Available In White or Oak.
 Please Search for "Qmax Imagine" to See The Full Range.
Beautiful Modern Design & Finish.
Made to The Highest German Manufacturing Standards.
Self Assembly Required.
Wardrobe Available in 2, 3, or 4 Door Sizes.
Large Mirror Doors With Handy Drawers At Bottom
(except corner wardrobe, which has full length storage).
Corner Sets
:
Corner Wardrobe + Wardrobe on Each Side,
Creates A Corner Set.

**Add 30cm to Width & Depth of Corner Wardrobe When Measuring,
It Is Pulled Forward To Front in a Corner Set, This Leaves a Gap
Behind The Corner Robe Which Should Be Accounted For.



Also Available:

Extra Shelves; Rails & Other Interior Accessories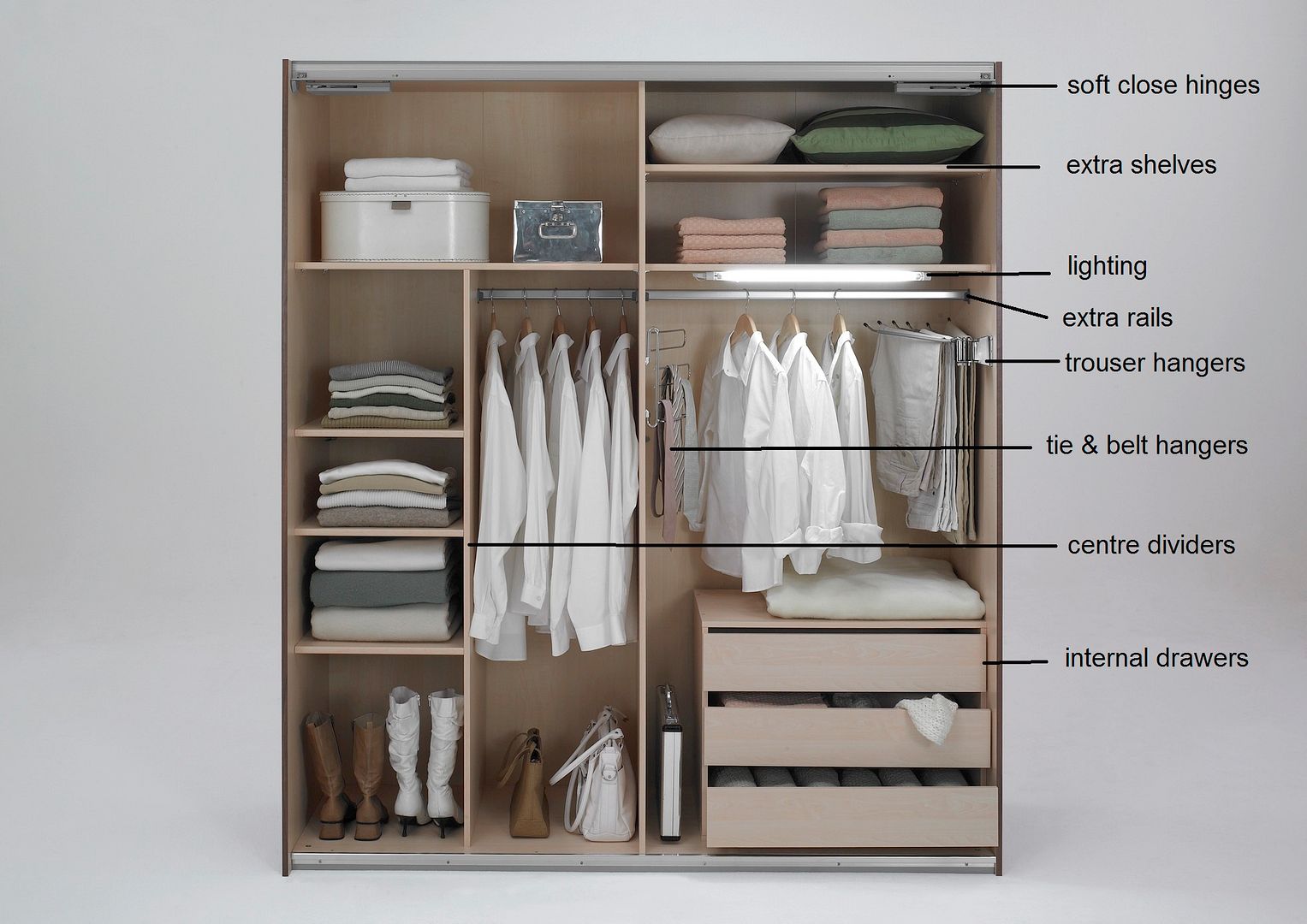 3D Panorama View (requires Java)Click & Drag or Tilt Phone to Rotate