'Mega' Range - "Stretch-1" Expanding Display Shelving / Bookcase. Room Divider.
'Mega' Range Display Shelving
"Stretch-1" Expanding Bookcase / Storage Unit.
The "Stretch" Bookcase / Display Shelving Lives Up to Its Name;
Expanding to Almost Twice Its Original Width.
Book Lovers Should Adore The Fact That Now Their Bookcase
Can Grow Over The Years, in Harmony With Their Library.
Also Perfect For Those Who Like To Redecorate or Move Often,
You Can Always Find A Place To Fit This Display Shelving.
Can Be Twisted 90 degrees in The Middle,
For Ultimate Versatility & Adaptability.
It Makes A Great Bookcase or DVD/CD Collection,
Wonderful For Displaying Ornaments & Photos.
Can Be Used Against The Wall, Perpendicular to it,
or Folded 90 Degrees in The Middle.
As a Tall Room Divisor & Display Unit.
"Stretch" Can Also Be Combined With 'Mega' Range
Canvas Storage Boxes, For Even More Versatility.
Please Note - 'Mega' Storage Boxes Are Not Included in Price of Shelves.
Sold Seperately in a Choice of Styles / Colours, See Bottom For Details.
Available In a Choice of Colours to Suit Your Home.
Select Using The Menu Above The Buy Now Button.
Quality German Design & Manufacture.
Lacquered MDF Solid Construction.
Melamine Finish For Heat, Moisture and Scratch Resistance.
Suitable for Living Room, Kitchen, Hall, Bedroom...
...or Anywhere You Want to Display Something in Style!
Tall & Heavy Furniture Items Should Be Secured To A Wall
To Avoid Potential Accidents, Wall Fixings Are Included For This.
Especially Recommended If You Have Pets or Children At Home.
Dimensions (flat):
 Height - 146.5cm
Depth - 33cm
Width Adjustable
93.5cm - 170cm
Self-Assembly, Instructions Printed on Box.
Also Available:
Mega Canvas Storage Boxes


Mega-3 is The Original, in Pastille Shades. Square.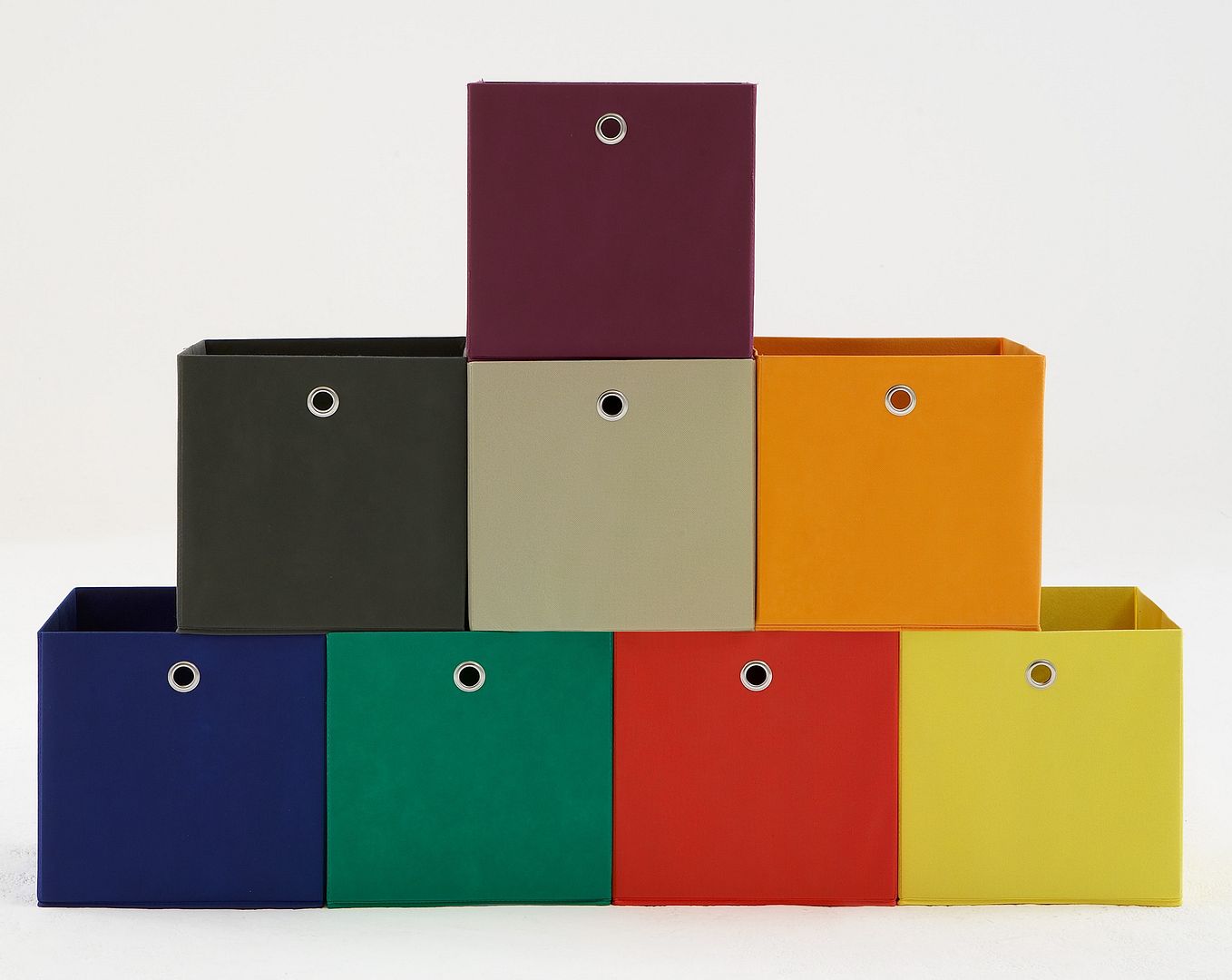 Mega-31 is essentially the mega-3 + sliding drawers.