*Clearance* Roper Rhodes Meridian Bathroom Mirror. Beech, Over-Sink Mirror M62MB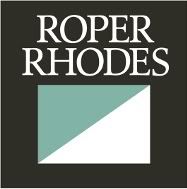 Designer Bathroom Over-Sink Mirror
'Meridian' M62MB by Roper Rhodes.
discontinued clearance
RRP £85
Beautiful 60cm (620mm) Over-Sink Mirror From Roper Rhodes,
One of The Highest Quality and Most Trusted Names in Britain.
Featuring Minimal Styling & Tastefully Edged Trim.

Designed For Use Above Roper Rhodes Meridian Range Sinks,
But Works Well on Its Own or With Other Sinks.
(sink not included)
Compatible With Meridian Range Lighting Canopies
(lighting not included)

MDF Base With Beech Veneer.

Matching Roper Rhodes Items Available.

Dimensions:

62cm Width
98.5cm Height.