Roper Rhodes 'Contact' 90cm Wall Mounted Bathroom Vanity Unit With Sink. CNT900AW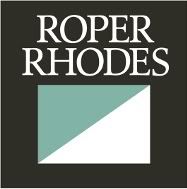 "Contact" Bathroom Vanity With Sink from Roper Rhodes.
Large And Impressive 90cm / 900mm Wide Wall-Mounted Vanity.
The Premium Finish & Feel You Expect From Roper Rhodes,
But at a Fraction of RRP.
Fully Assembled in Box
(Requires Finishing Touches & Installation).
Behind each and every one of our products is a Roper Rhodes designer. 
And behind each and every designer is a highly skilled team of researchers, 
developers and technical experts rigorously testing and quality checking every detail. 
Change is constant. Our in-house team quickly react to market trends, advancement in technology 
and materials enabling us to provide you with feature rich products with stylish designs, year after year. 
Information:
Furniture So Streamlined it Doesn't Even Have Handles!
Instead, Contact Doors Open (And Close) as if By Magic
With A Gentle Prod.
Contact Combines Capacious "Hide Everything" Interiors,
With High-End Design And Practicality.
"Contact" Wall Mounted Bathroom Vanity Unit, With Sink.
In Lustrous Walnut Finish
Includes Matching "Contact" Range Sink.
(taps, wastes & traps not included)
Basin Can Only Be Used With Single-Lever Basin Mixer Taps.
Positioning of Tap Hole Doesn't Accomodate 'Swan Neck' Taps.
Basin Not Compatible With 'Pop-Up' Wastes.
90cm Wide Vanity CNT900AW
Dimensions:
90cm Width
35cm Depth
61cm Height
Delivery
As These Are Large, Ready-Assembled Units, They Usually
Need to Be Shipped With Our Specialist 2-Man Couriers.
(Delivery-By-Appointment, 1 or 2 Weeks From Order)
Please Refer to The 'Wardrobes' Section of Our Delivery Page For Further Info.