BATTERY OPERATED - Saxby Taro 61596 Illuminated LED Bathroom Mirror & Shelf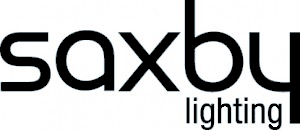 Saxby Illuminated Bathroom Mirror With Shelf.
Battery-Operated LED's. No Wiring Required.


Gorgeous Bathroom Mirror From Saxby Lighting, Measuring 50 x 40cm.
Unlike Most Bathroom Mirrors of This Size, This One Doesnt Require
Wiring to The Mains, So No Electrician Required To Install Either!

Push Switch Operation. Battery Powered. 24 LED's.

MANUFACTURER: Saxby Lighting
CATEGORY: Bathroom
DIMENSIONS: 500mm height x 400mm width x 160mm projection
BULBS:24 x 0.07W LED (Built in)

IP RATING: IP44
FINISH: Mirrored
MATERIALS: Glass & steel

LIGHT TEMPERATURE (K): 6500
OUTPUT (LUMENS): 128
Efficiency (lumens per watt): 80